Cost Reduction
Cost Reduction – Just ask yourself the following Questions?
When did you last thoroughly check your telephone bill?
Did you really understand it?
When was the last time you received a rate review without threatening to cancel the service?
We know that the best savings are not always achieved by those with the cheapest 'headline' rate. Cost reduction planning is a process and at Continuity Assured we not only ensure that you drive you bills down but we keep them there.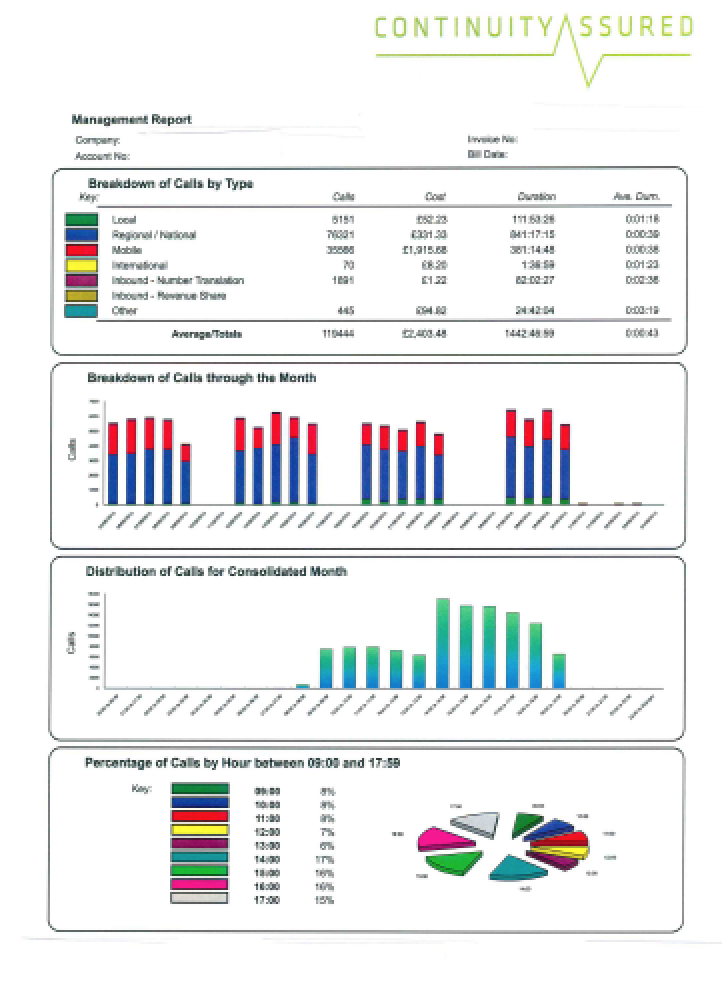 At Continuity Assured we will….
Analyse your existing bills
Create the best possible personalised tariff achieving REAL cost reduction
Deliver what we have promised
Review your bills, continuously
With us you'll know you are on the right tariff!!
Trust Continuity Assured! our customers certainly do…At Continuity Assured we have decades of experience providing telephony support to our customers. We know that cutting costs are important but delivering a quality service really sets us apart.
More Than Just Cheap Calls!
Unique – Unmetered Tariffs – Cost reduction to suit your organisation's profile
Quality, Informative Billing
Advanced Features
Call Recording
Only The Best Carriers
Ideal for:
Any size organisation
Businesses Where the Telephone Lines Are Critcally Important
Multi-site companies
Companies with remote / home workers
Your telephone bill can tell you far more than how much you owe.
All Continuity Assured customers, whether they use us for their Outbound Calls, Inbound Service or both receive fully itemised bills and full colour graphical reports as standard.
We even provide a free, easy to use, analysis tool so you can keep an eye who spends what, calling where.
Our easy to read bills show you, at a glance…
Where you are spending your money. You can see where you call the most often and which of your calls are the most expensive each month.
Customers with our inbound services can see where the busy periods of the days are and where calls their coming from so they can see where their customers are based. Great to see if your advertising is actually getting to your target customers.
You have it your way…
Have Your Bill Delivered By Post, Email Or Collect It On Line.
Have Your Calls Broken Down By Account Code Or Even By Extension*
Have An Un-metered Bill Fully Itemised So You Know If Fixed Billing is Working For You.