Video as a Service (VaaS)
Video conferencing has historically been seen as purely for the corporate giants and not something that the SME company could get good use from. Times have changed and there are many benefits that even a small company can get from the latest generation of video systems:
Huge time savings – On demand "face to face" access to your colleagues wherever they are
A great deal of money and waste saved by reducing travel needs
Multi-site Collaboration
Disaster resistance – Crises like Terrorism and Flu Pandemics do not affect your working relationships
Things are changing
We are all used to cloud services 'creeping' into the everyday business world. It usually starts with large corporate apps and then rolls out to SMEs. We have seen it with e-mail, office apps and even storage, but there is now a new way to enter the previously rarefied world of Video Conferencing – Vaas or VIDEO as a SERVICE.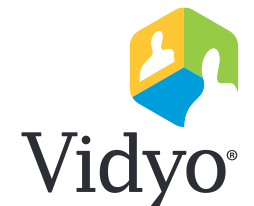 VidyoDesktop™ brings unprecedented telepresence-quality video conferencing to a company's most commonly used business tool — personal computers. The VidyoDesktop software client delivers low latency HD-quality video for natural communications, and single-click simplicity with an intuitive graphical user interface or mouse control. Vidyo™ puts the productivity power of video conferencing into the hands of users. Best of all – It is a PAYG service and the entry price for a fully functional 'virtual' conferencing suite is just £40 per month.
VidyoDesktop Benefits: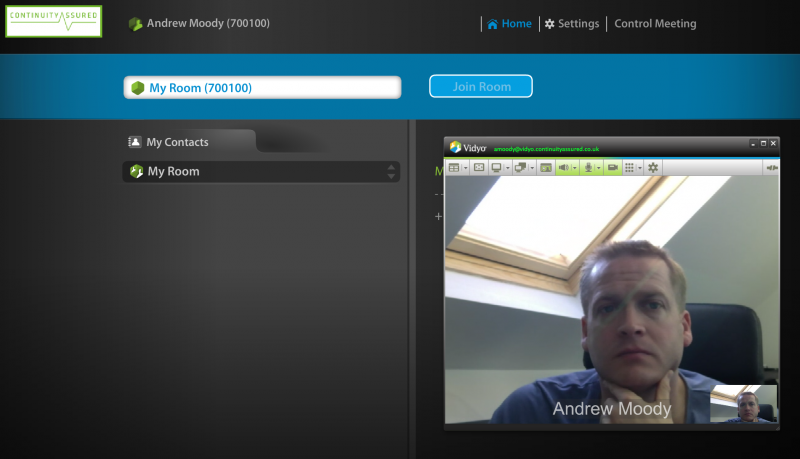 Super-quick installation
Windows, Macintosh and Linux* computers – *(certain versions only)
Real-time monitoring of participant video quality and network performance
Customizable personal screen layouts, including preferred speaker and continuous presence formats
Highly flexible application and data sharing options
Integration with Microsoft Lync, IBM Lotus Sametime, and Adobe Connect
Vidyo's Adaptive Video Layering Architecture delivers industry-leading error resiliency and low latency for personal telepresence on everyday desktop devices. This architecture enables our cloud routers and VidyoDesktop to work together, dynamically adjusting video communications to network conditions and CPU utilization throughout a conference session based on the capabilities of each endpoint device, so all participants benefit from the full potential of their devices to deliver natural, face-to-face communication without broken images or delay.
VidyoDesktop integrates seamlessly with legacy room systems, traditional H.323 and SIP endpoints using the cloud based interoperability gateway. For integration with unified communication platforms, Vidyo provides plug-ins for IBM Lotus Sametime as well as Microsoft Outlook and Microsoft Lync.
Call us to try out the major benefits of group and remote working that VaaS represents, on 08008 40 41 42